Madoff Victim Fund
September 2021 Update

MVF Commences its Seventh Distribution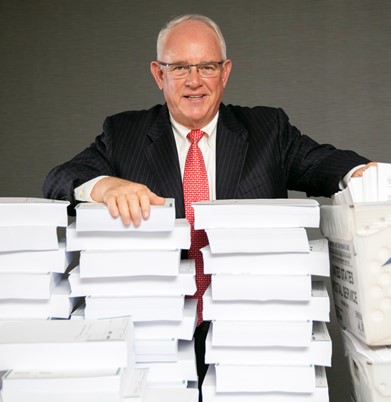 Special Master Breeden with MVF checks prepared for distribution. 
"MVF is thrilled to announce a new distribution totaling $568,648,065 to 30,539 victims of the crimes committed at Madoff Securities. Measured by the number of victims paid, this is our largest distribution yet. By dollars, this is our third largest distribution. However, by any measure, this is a big step toward completing MVF's mission of helping renew the lives of Madoff's victims and delivering the broadest and largest recovery for crime victims ever achieved.
Distribution 7 is particularly special because we are making over $492 million in "catch-up" payments to 3,846 victims. This group includes many newly approved claims, as well as thousands of victims who were previously subject to payment holds relating to collateral recovery issues. We are so happy that we can finally bring these individuals up to the same level of recovery as other victims.
MVF has now paid $3.762 billion, or just under 93 percent of our funds, to 39,494 victims. We have worked hard to achieve today's 81.35 percent recovery, as well as to reach tens of thousands of households around the world."
Richard C. Breeden
Special Master, Madoff Victim Fund
Distributing $568.6 Million to 30,539 Victims – the Largest Number of Victims Paid in a Single MVF Distribution
In its seventh major distribution ("D7") since payouts began, MVF is paying $568.65 million to 30,539 victims of the Madoff fraud. In number of victims paid, D7 is MVF's largest distribution yet. The Department of Justice ("DOJ") has approved increasing the recovery percentage from all sources to 81.35 percent — up 1.3 percent from the payment level in D6 at the end of 2020. MVF has now made one or more payments to 39,494 victims, with cumulative payments of $3,762,124,240, or approximately 93 percent of MVF's available funds.
MVF was created in 2013 to distribute funds forfeited to the U.S. Government to victims of the Madoff fraud. Since the first claims were filed in 2014, DOJ has approved 42,618 claims from Madoff victims. As part of this process, MVF evaluated over 65,000 initial claims to determine eligibility and to compute losses. This required MVF to identify and trace billions in cash that flowed into Madoff through more than 1,200 investment firms or intermediaries back to the ultimate victims whose money was stolen. Indeed, in many cases cash from indirect investors flowed through three or more different intermediaries on its way to Madoff. MVF's analytic work enabled MVF to identify Madoff's victims and accurately compute their losses so that they could be paid directly, rather than through feeder funds or other intermediaries.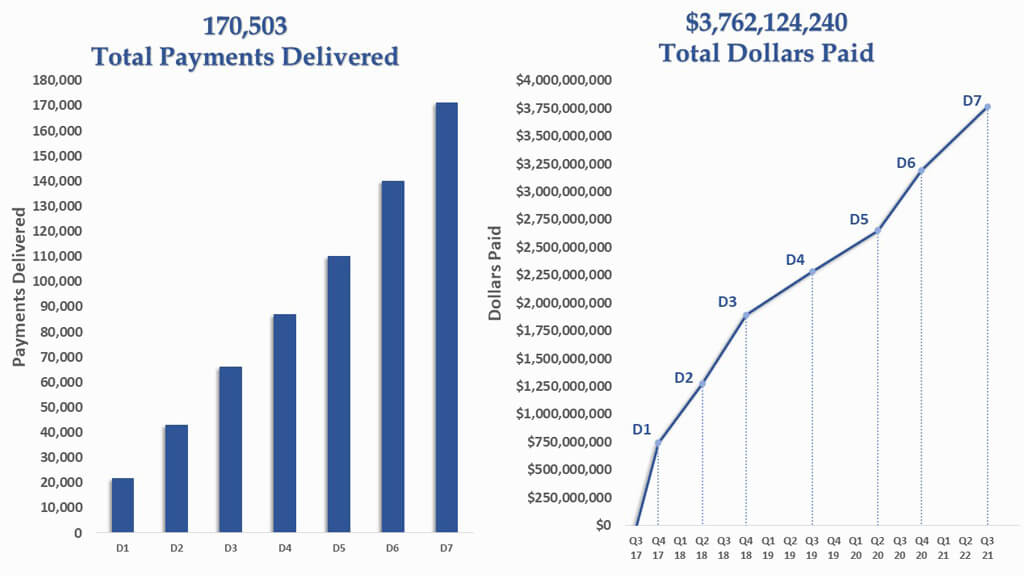 MVF's direct cash payments to 39,494 victims now exceed $3.762 billion.
30,539 victims will receive a check in D7, representing the greatest number of victims participating in a single distribution. The number of recipients of MVF distributions has increased more than 40 percent since MVF's first distribution, when 21,530 victims received payments.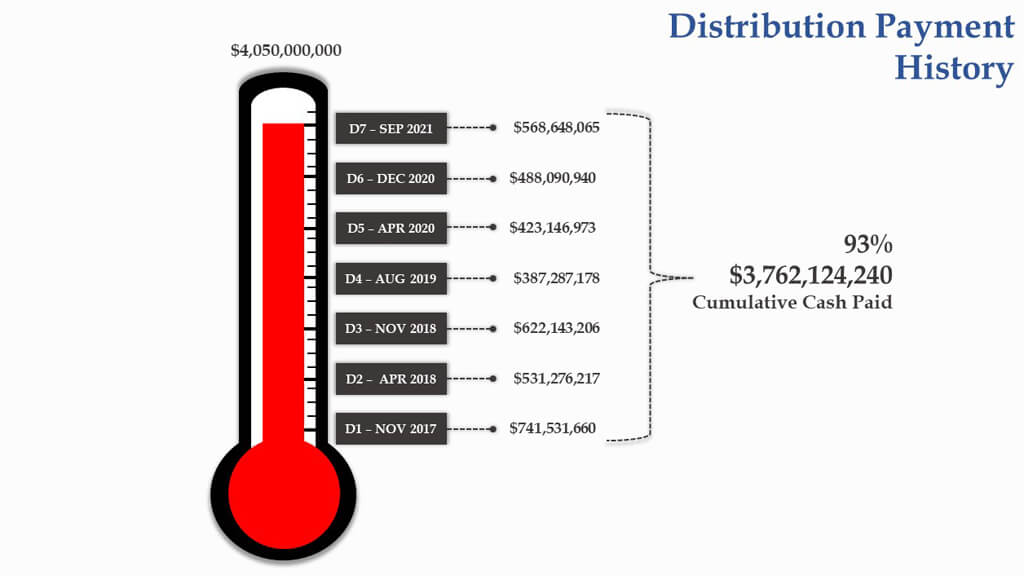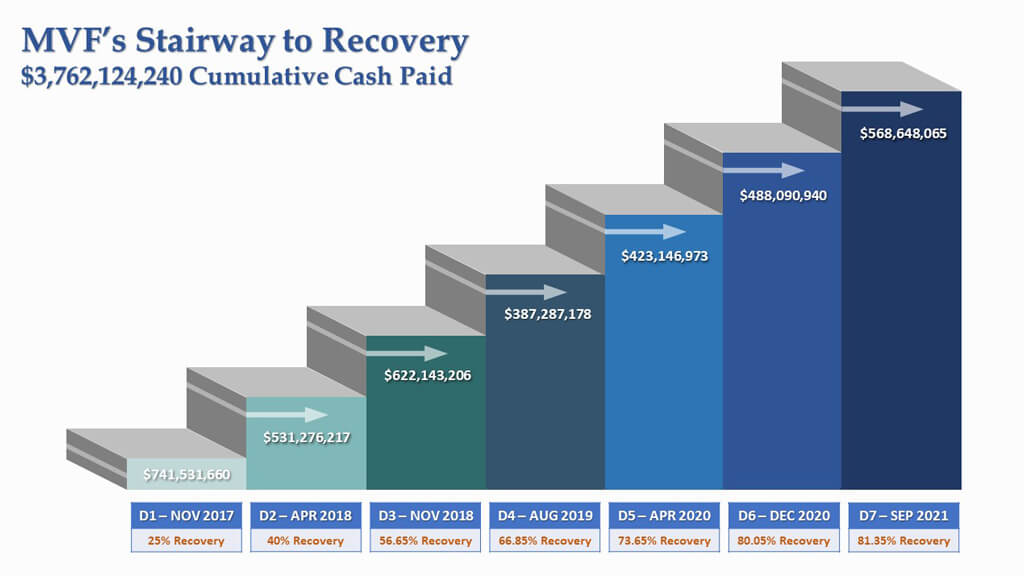 Resolving the Held Vehicles
For several years under the direction of DOJ, MVF implemented payment holds when victims who invested through a particular investment vehicle were not able to disclose their likely collateral recoveries through that entity. These holds prevented duplicate or excessive payments that might have resulted once collateral recoveries were eventually received from other sources. There were initially twenty-one held vehicles ("HVs"), but these were reduced to only seven at the end of 2020 as shown in the chart below.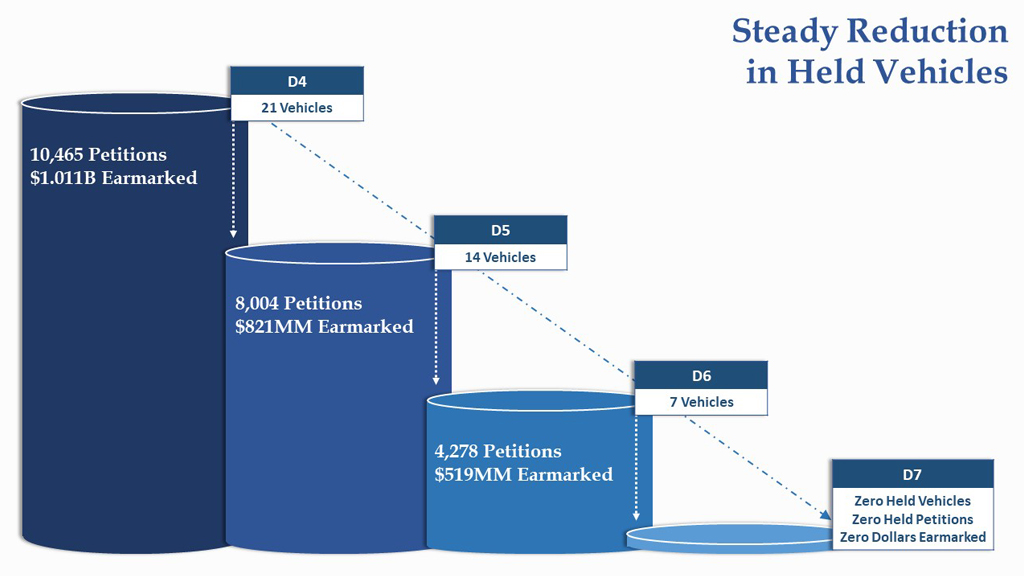 In recent months, DOJ resolved the remaining HVs using several different approaches that sought to balance the interests of the HV petitioners and the interests of all other petitioners as MVF moves toward final distributions. In addition, DOJ decided multiple complex petitions and requests for reconsideration ("RFRs"). All of these actions allowed MVF to make $492.3 million in catch-up payments as part of D7. Equally importantly, these decisions helped significantly in clearing the decks for MVF's final payouts.
Making MVF's Funds and Reserves Available for D7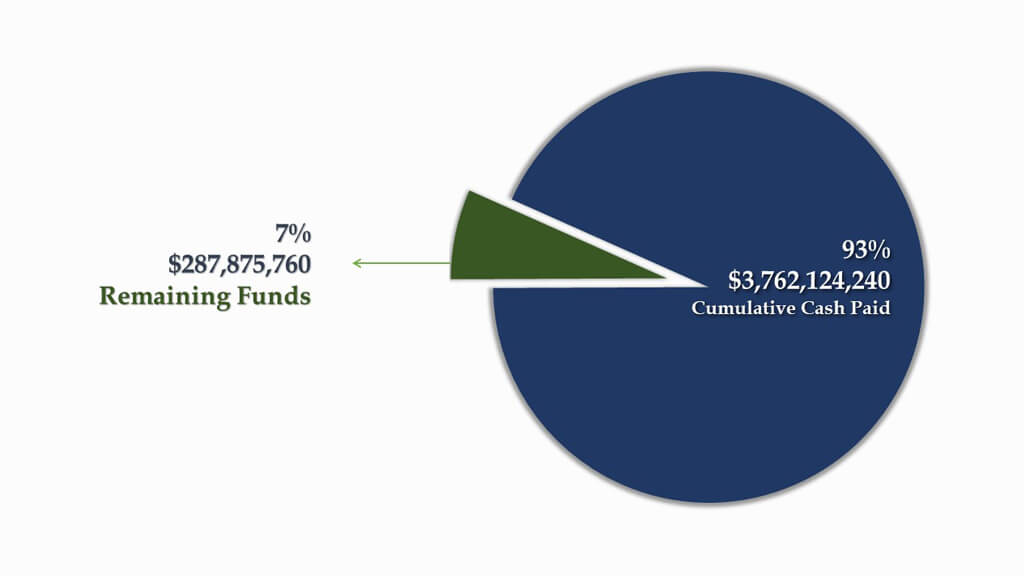 With the completion of D7, MVF has taken very significant steps forward in completing its mission of compensating victims. However, there are still several hundred petitions and RFRs that must be finalized. Similarly, MVF must obtain collateral recovery updates from petitioners with recent approvals, as well as petitioners who have previously filed regular updates. Resolution of these issues could slightly alter eligible loss totals. In addition, the proportion of funds devoted to catch-up payments is different in each distribution, and it will undoubtedly change. In any remission proceeding of this size and scale, the details of final payouts depend on resolving every outstanding RFR and all remaining issues.
Collateral Recovery Updates
All victims must provide periodic updates of collateral recoveries to MVF. This can be done by simply clicking the button shown below to provide the necessary information. Before each distribution, all eligible victims must certify that: 1) they have not received any recoveries; 2) they have not received new recoveries since prior reporting to MVF; or 3) they have received new recoveries of a specific amount. In each of these circumstances, victims must certify to the accuracy of these updates under penalty of perjury. The update process is simple and allows MVF to calculate the correct payment amount for each victim.
If you have not updated your collateral recoveries after March 1, 2021, you will not receive a check in D7 until we receive an update from you. Please contact MVF immediately if you have an issue in providing an update. This is the same process that we have followed prior to each distribution, and it makes overall payments fair to every victim.
Please remember, failing to update your collateral recoveries makes your original petition – filed under penalty of perjury — incomplete. Certifying falsely that you have not received recoveries would be a violation of the law.
So, please be complete and accurate!
Update Your Collateral Recoveries
Collateral recovery updates are essential. Please use the website to update your MVF records so your payments are not suspended. Simply click the button below to begin.
Looking to the Future
D7 is our third distribution completed during the tragic COVID-19 pandemic, which has certainly challenged our staff with many new protocols and processes. However, we remain committed to delivering the greatest possible recovery to the largest number of victims. Our work will not be finished until all available funds are paid out to victims. As always, we will continue to keep you updated on our progress.
Respectfully,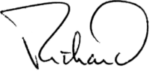 Richard C. Breeden
Special Master, Madoff Victim Fund
Click here to view the Press Release from the U.S. Department of Justice announcing the seventh MVF distribution
Questions regarding eligibility?