Madoff Victim Fund
December 2020 Update

MVF Commences its Sixth Distribution
More than 30,000 Madoff victims in 125 countries will receive $488 million in cash
Recoveries will now reach 80.05 percent of fraud losses
MVF payouts will total almost $3.2 billion to 36,863 victims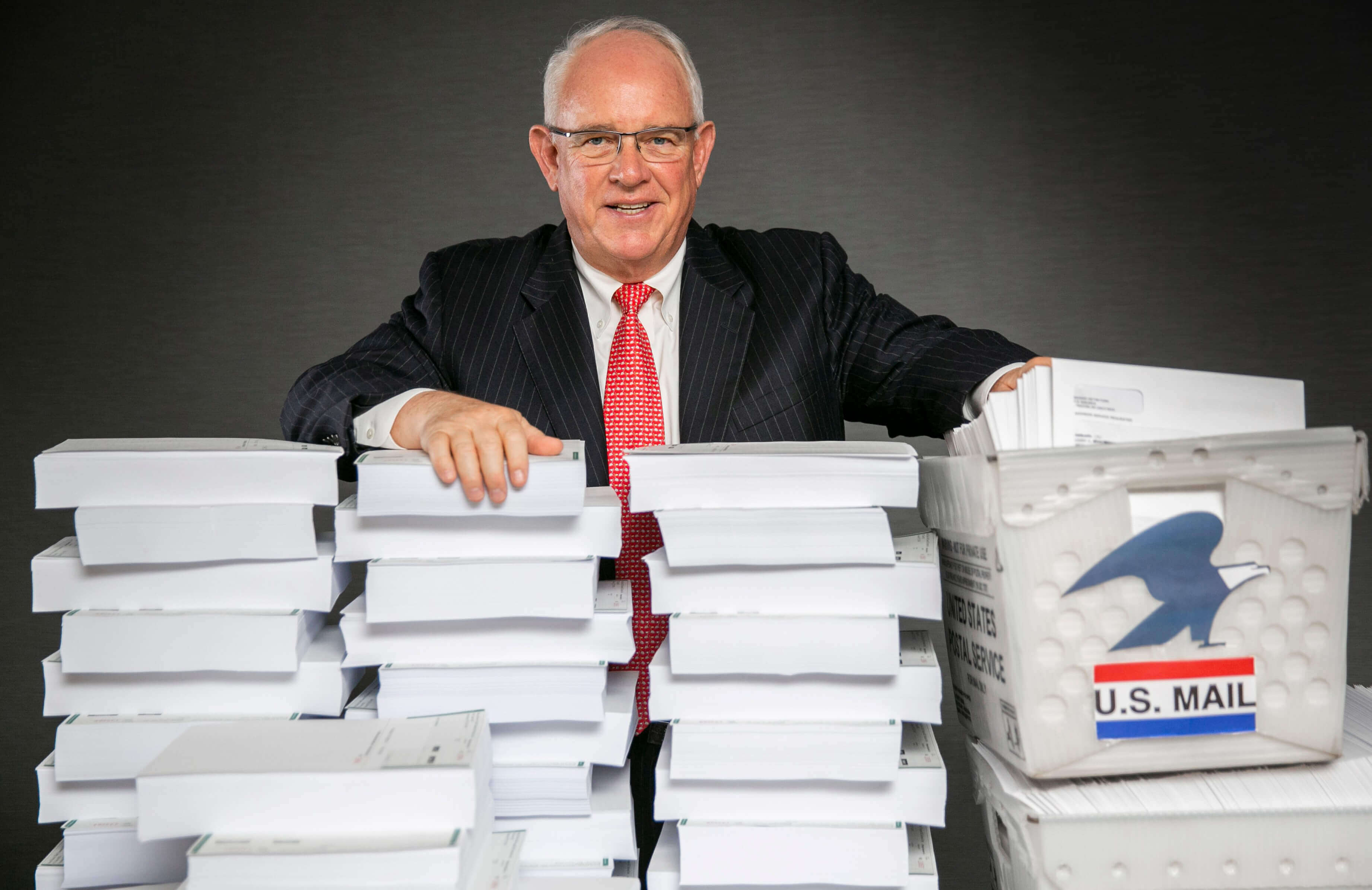 Special Master Breeden with MVF checks prepared for distribution. 
"MVF is delighted to be able to bring recoveries for more than 30,000 Madoff victims to slightly over 80% — a milestone we have worked long and hard to achieve.  This is MVF's sixth distribution overall, and our second during the global pandemic.  Every distribution to the Madoff victims is important, but we are really thrilled to be able to deliver a recovery of more than 80 percent to over 30,000 victims.  We are all thankful that we could get it done in the middle of Covid-19, and that these checks will be delivered at this time of traditional joy and glad tidings.  We believe this percentage recovery on such a scale is an historic result for victims all over the  world."
Richard C. Breeden
Special Master, Madoff Victim Fund
Recoveries Top 80%!
MVF has commenced its sixth major distribution ("D6") since payouts began in November, 2017.  MVF is paying $488.1 million to 30,096 participating victims.  Each victim will now have a total recovery from all sources of 80.05 percent — up 6.4 percent from the prior payment level of 73.65 percent in D5 in the spring of 2020. Total payments will now  total almost $3.2 billion to 36,863 victims.
MVF was created in 2013 to distribute funds forfeited to the U.S. Government to victims of the Madoff fraud, and since MVF's claim filing deadline in the spring of 2014, the Department of Justice ("DOJ") has approved 42,386 claims from Madoff victims. Prior to recommending approval of these claims, MVF evaluated more than 500,000 individual investment transactions by victims and millions of pages of documentation.  In a monumental effort, MVF was able to trace and verify billions in investor cash channeled to Madoff Securities from over 40,000 people.  Victim funds flowed through more than 1,200 investment firms around the world, and funds often passed through three or more financial intermediaries before reaching Madoff.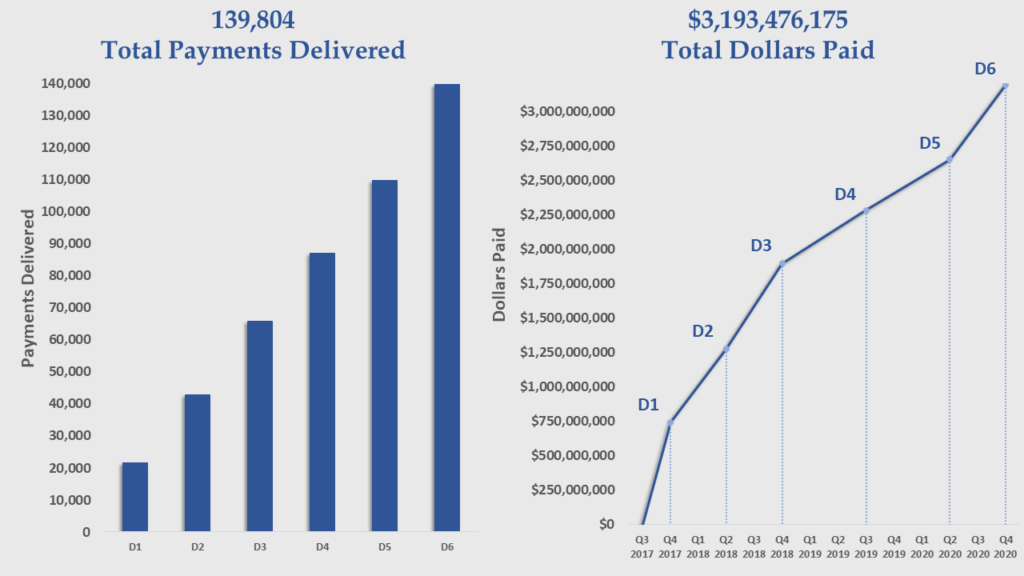 MVF's direct cash payments to 36,863 victims now exceed $3.193 billion. Every dollar was paid directly to victims.
Recapping MVF's Distribution Record
In November 2017, MVF's first distribution (D1) brought 21,530 victims of the Madoff fraud to a 25 percent recovery of their fraud losses. More than half of the victims receiving payments in D1 had not previously received payments from any other sources, and most of the other victims participating in D1 had recovered less than 10 percent of their losses before receiving their D1 payment from MVF.
Subsequently, MVF has completed five additional distributions through the current D6. As shown on the chart below, each of these distributions has raised the total recovery percentage of all victims. Starting with 25 percent in D1, later payouts have brought victims steadily to today's 80.05 percent, more than three times the level of D1.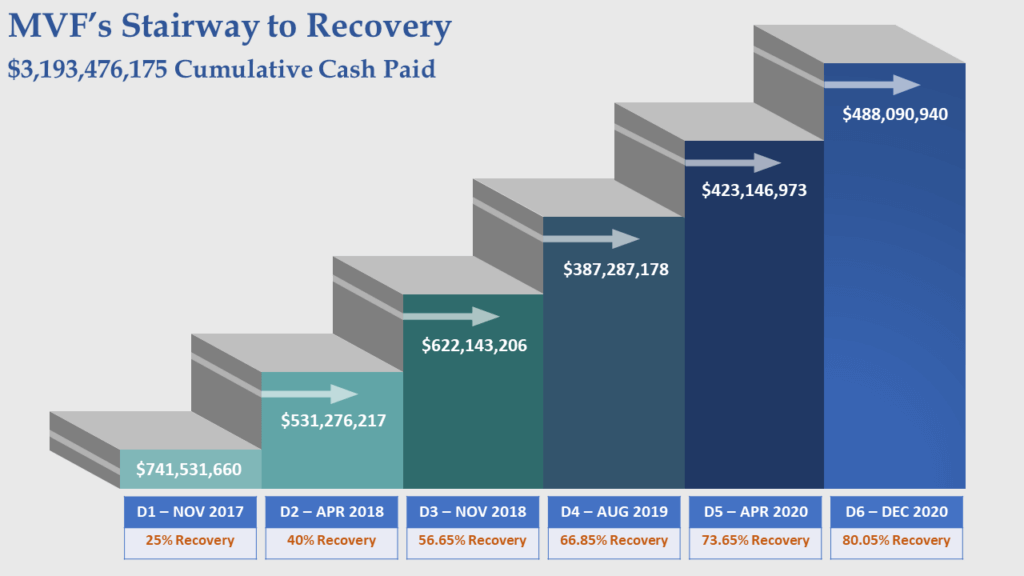 Indeed, as important as it has been to raise the recovery payment percentage since D1, it has been equally  important for MVF to broaden substantially the number of victims receiving checks.  In D6, 30,096 victims will receive a check, which is an increase of approximately 40 percent in the number of victims receiving payments in the three years since D1.   Distributions now total nearly $3.2 billion, and those funds have gone directly to 36,863 victims.  Over the last three years, MVF has maintained an average payout of nearly $90 million per month, and this has resulted in a combined total of approximately 140,000 payment checks to Madoff victims.
MVF's Assets and Reserves Used for D6
The chart below shows the current allocation of MVF's cash following D6.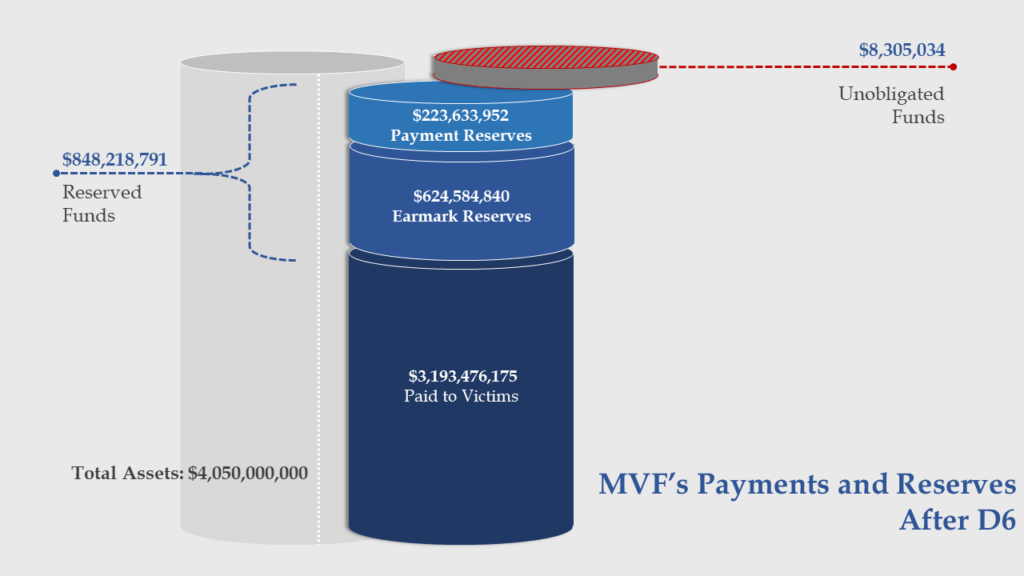 Unobligated Funds. At the end of D5, MVF paid or reserved all its funds except for $26.5 million that remained free for immediate distribution.  Since D5, new collateral recoveries, release of HVs, release of HV and other reserves and other actions added approximately $470 million to unobligated funds.  MVF then used all but the $8.3 million of unobligated funds you see in the chart above for payments to victims in D6.
Payment Reserves.  MVF is currently holding reserves of $223.6 million for claims or requests for reconsideration (RFRs) that may be approved in the future.  This is down a bit less than half from the $418.7 million in payment reserves at the time of D5.  This entire reduction in reserves was either paid as catch-up payments on newly approved claims, or released for payment to all other victims.
Earmark Reserves. As shown in the graphic below, at the end of D4, MVF held earmark reserves of $1.091 billion to be used to pay up to 12,007 petitioners who invested through 21 held vehicles ("HVs"), as well as a small number of individual holds for other reasons.  Before D5, however, seven HVs completed their own distributions, and MVF was able to determine the collateral recoveries of 3,761 petitioners who invested through them.  As a result, almost $210 million in payouts occurred when MVF released holds on these HVs. Thus, MVF was able to release approximately 31% of individual holds prior to D5.
When announcing D5, MVF's April 2020 website update (April 2020 update) addressed the situation of the remaining 14 HVs by saying:
"DOJ cannot delay completion of its own process without hurting other victims.  To ensure fair and timely recovery for approved victims with complete claims, DOJ retains discretion to reallocate the earmark reserves further. Therefore, finalizing distribution of collateral recoveries should be a priority for anyone involved with the held vehicles" (emphasis added).
In the time between when that notice was published and D6, another seven HVs made distributions to their investors so that MVF could calculate their collateral recoveries.  Consequently, MVF released holds on these seven HVs and 3,723 additional victims and will make payouts to these investors-petitioners of almost $260 million in D6.  Thus, as of D6 the original 21 HVs have been reduced to only seven.  These seven HVs have 4,523 victims (out of the original 12,007 petitioners).  With the significant decline in HVs, the amount of earmark reserves also has fallen sharply.  While MVF held $1.091 billion in total earmark reserves at the end of D4, after D6 that number now stands at $624 million, of which roughly $520 million is allocated against petitioners in the remaining HVs.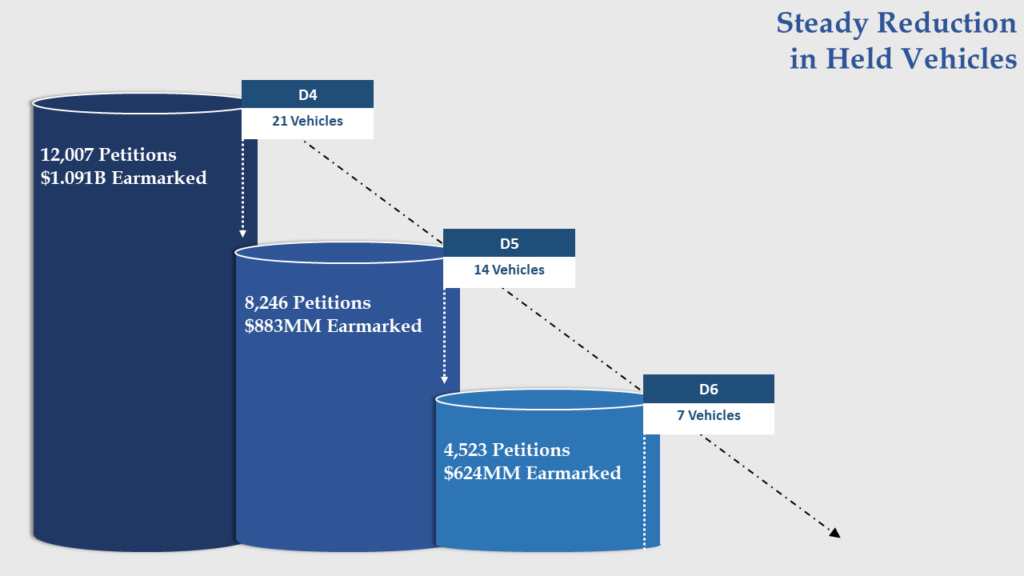 The Challenge of the Remaining Seven Held Vehicles
As MVF has previously described in other updates, the investment vehicles subject to vehicle holds are (i) in litigation with the bankruptcy estate; (ii) involved in protracted liquidation proceedings and related litigation not involving the bankruptcy estate; or (iii) have unusual divergences in reported collateral recoveries among investors.  Each of the seven remaining HVs present issues described in either (i) or (ii) above.  These situations prevent MVF from accurately calculating investors' past or anticipated collateral recoveries as required by applicable DOJ regulations, and by MVF's own Plan of Distribution.   As a practical matter, DOJ must make decisions going forward if the remaining seven HVs are unable to distribute funds to their investors in the coming months.
At the time of D5, DOJ approved an initial "sunset" of $70 million ("Sunset 1") of earmark reserves then being held for eventual payment to petitioners who invested through the 14 HVs.  Following Sunset 1, $70 million from earmark reserves was paid to all other Madoff victims.  At the time of Sunset 1, DOJ also decided to cap earmark reserves at the D4 level of 66.85 percent.  The April 2020 update briefly described the HV dilemma facing DOJ, saying:
"Going forward, DOJ and MVF will continue to hold earmark reserves in anticipation that some, if not all, of the remaining held vehicles will resolve outstanding issues that are preventing MVF from determining collateral recoveries.  That said, DOJ cannot delay completion of its own process without hurting other victims.  To ensure fair and timely recovery for approved victims with complete claims, DOJ retains discretion to reallocate the earmark reserves further. Therefore, finalizing distribution of collateral recoveries should be a priority for anyone involved with the held vehicles."
As part of D6, DOJ implemented a second sunset ("Sunset 2") of $80 million. Thus, between Sunsets 1 and 2, DOJ has now reduced D4-level earmark reserves by $150 million.  As noted in the April 2020 update, DOJ retains discretion to reallocate the earmark reserves further.  While no decisions have been reached, it is likely that DOJ will reduce significantly earmark reserves through additional reserve sunsets, so that other victims are not prejudiced by further delays in payments due to unresolved HVs.  Such reductions could greatly limit MVF's ability to satisfy incomplete petitions through the remaining HVs.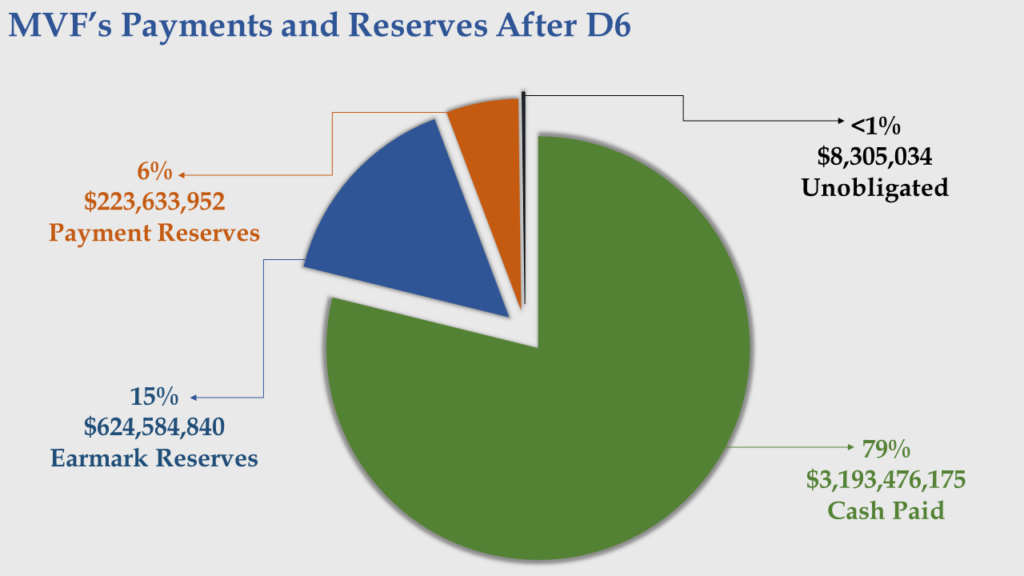 Collateral Recovery Updates
All victims must provide periodic updates of collateral recoveries to MVF.  This can be done by simply clicking the button shown below to provide the necessary information.  Before each distribution, all eligible victims must certify that: 1) they have not received any recoveries; 2) they have not received new recoveries since prior reports to MVF; or 3) they have received new recoveries of a specific amount. In each of these circumstances, victims must certify to the accuracy of these updates under penalty of perjury.  The update process is simple and allows MVF to calculate the correct payment amount for each victim.
If you have not updated your collateral recoveries after June 30, 2020, you will not receive a check in D6 until we receive an update from you. Please contact MVF immediately if you have an issue in providing an update. This is the same process that we have followed prior to each distribution, and it makes overall payments fair to every victim.
Please remember, failing to update your collateral recoveries makes your original petition – filed under penalty of perjury — incomplete. Falsely certifying that you have not received recoveries would constitute a false statement under U.S. perjury laws.
So, please be complete and accurate!
Update Your Collateral Recoveries
Collateral recovery updates are essential. Please use the website to update your MVF records so your payments are not suspended. Simply click the button below to begin.
Looking to the Future
The timing of future MVF distributions will depend on final action on remaining pending petitions, RFRs, and resolution of the remaining seven vehicle holds.  As we move into 2021, MVF will continue working to resolve RFRs and the remaining petitions.  We also anticipate that earmark reserves will continue to be drawn down through collateral recoveries and other DOJ action.  Sometime in the first half of 2021 we anticipate that decisions will be made on whether to maintain any funds for remaining HVs.  Of course, we hope that these remaining HVs can all be resolved.  We also know, however, that for some it may prove impossible within MVF's timeline as we push hard to complete our work.
We sincerely hope that the funds distributed in D6 will significantly benefit every recipient at this very special time of year.  In normal years, many of us at MVF, like most of you, would be focused on family gatherings and other celebrations with loved ones.  This year will be anything but normal, even when it comes to the celebration of holidays and the New Year.  Nonetheless, those of us at MVF are very happy that we can deliver at least one piece of glad tidings in these troubled times.  And, hopefully, all of us will have a much healthier and safer 2021.  Meanwhile, everyone at MVF and DOJ involved in this historic effort sends best wishes to you and your families.
Respectfully,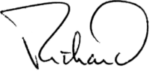 Richard C. Breeden
Special Master, Madoff Victim Fund
Click here to view the Press Release from the U.S. Department of Justice announcing the Sixth MVF distribution.
US District Court Denies Madoff's Petition for Early Release – Read Order